Woof woof! Here's the chatter around the neighborhood.
100 lb Shiloh German Shepherd is Given National Hero Award
Owner Debbie Zeisler saved her dog Bear's life not knowing how many times he would return the favor. Last May, Zeisler suffered a seizure, fell down some steps and lost consciousness. Bear wasted no time running door-to-door, begging for help. He caught the attention of the police and emergency help came just in time. On Monday, Bear was honored with the 30th National Hero Dog award by the Society for the Prevention of Cruelty to Animals Los Angeles for his courage and loyalty.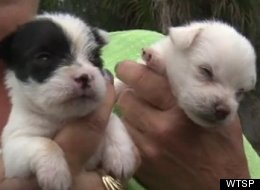 Authorities Rescued over 263 Dogs From Dismal Conditions
Police raided an animal hoarder's home and found over 263 dogs in wretched conditions. Dogs were found cooped up in chicken wire cages and had to be treated for fleas, lice and intestinal parasites. Here at DogVacay.com, we can't tell you how much this breaks our hearts. Thankfully, animal rescue groups are working hard to find these pups a home.
Laika the Military Dog Goes from Viscious Soldier to Sweet Civilian
Laika, a Belgian Malinois, was trained to be a vicious military dog; a soldier dog. After years in the field, Laika is finally retiring to a quiet home in Dallas, TX and she's adjusting surprisingly well. Owner Jay Knight says she's a sweet dog that blended right in to their family.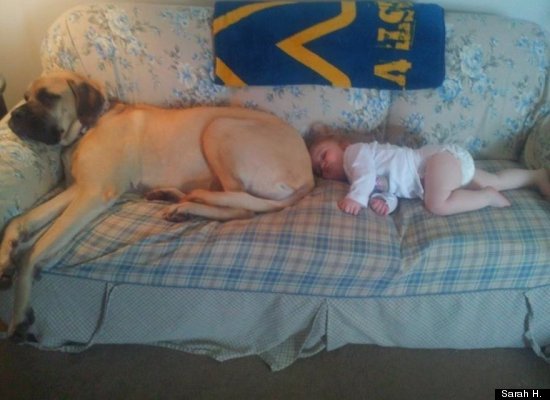 Getting a Dog Might Be the Newest Parenting Technique
What can your child learn from a pet? Pet's can teach children to be responsible, how to share and switch on their imaginations. Also, children who have dogs from a young age tend to lead active lifestyles and less likely to develop allergies.
Ever Wonder What Your Dog Is Thinking?
Scientists ran brain scans on dogs to try and figure out how a dog's brain works. They found that dogs pay very close attention to human signals, in fact, their neurological reward system is wired to please their master. Anthropologists even posit that our four-legged friends may have played a part in how human's developed language and tools.
Celebrity Dog Tweets
@wilwheaton: That look the dog gives you when he jumps up onto your bed and REALLY doesn't want you to make him sleep in his crate.
@KatherineHeigl: So pleased to announce the Heigl Ray Of Hope program to help reduce the number of cats & dogs euthanized in shelters
@KatherineHeigl: Rescues rule! RT @kellholmes76 We r getting a rescue pet this summer. We r excited n nervous
Sources: Huffington Post, NPR, NBC, Dogster
Forget the kennel! Board your dog in a real home with DogVacay.com. Search trusted and insured pet sitters near you starting at $15/night.